AIB Business Leaders Live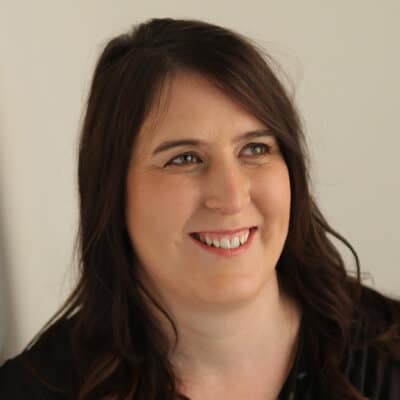 AIB Business Leaders Live
Easydry CEO Speaks at AIB Business Leaders Live on The Role of Sustainability for SMEs! Discover the ever-growing importance of employing sustainable practices and learn about the ways in which they can be implemented effectively and efficiently for your business.
AIB Business Leaders Live | The Role of Sustainability for SMEs is a free virtual event featuring inspiring business leaders, sustainability experts and much more. Join us on Thursday, May 20th for real insights into the important role that sustainability plays for SMEs.
Why Sustainability: Long Term Impact vs Short Term Gains
Panellists will discuss sustainability and why it is crucial for businesses to consider sustainability as a core strategy.
Cooperation, Working Together for a Positive Future.
Our panel will share insights on how to start the journey to make your business more sustainable, what practices can be put in place, and what supports are available to deliver sustainable programmes with an insight from SMEs in this space.
Business and Consumer Trends with a Particular Focus on Sustainability
Businesses will share learnings from their vast sustainability experience, as well as tips for those starting off. AIB will also look at the trends it's seeing in its business customers, the changes customers have made in recent years, and opportunities going forward.
Speaker list below:
Richard Curran, Broadcaster & Journalist
Ee is an esteemed journalist, broadcaster and author. The presenter of The Business radio show on RTE Radio One and Dragons Den on RTE Television.
A columnist with the Irish Independent and Sunday Independent, Richard has been a business journalist for 25 years and is a former deputy editor of The Sunday Business Post and former business editor of the Irish Independent.
Göran Carstedt, PhD, Sustainability Leader and Social Entrepreneur, with former corporate executive positions in Volvo, IKEA and Clinton Climate Initiative
Mr Carstedt is one of Europe's most prominent business leaders and has run some of the world's leading companies. Widely acknowledged as one of the world's most practical presenters on leadership, organisational learning and change.
He is the former head of IKEA Retail Europe and member of the IKEA Group Management Board as well as former President of Volvo Svenska Bil AB. For over two decades, he been deeply engaged in the sustainability agenda, including as chairman of The Natural Step International and senior director on the Clinton Climate Initiative. Leadership for transformational change is his main domain of interest.
Brian O'Kennedy, CEO of Clearstream Solutions
Mr O'Kennedy is CEO of Clearstream Solutions, a leading independent carbon management and corporate sustainability consultancy which he founded in 2009.
He has over 20 years' leadership experience in global supply chain management and procurement, particularly in the areas of IT, Media, Print and Packaging.
Sean Breen, Managing Director, Ecovolve
Ecovolve is a unique Irish based business that specialises in compact electrical/green ecoplant machinery. After a detailed design and development process the company launched the world's first high tip electric dumper in 2015, which it exports worldwide.
Prior to establishing Ecovolve in 2010, Sean Breen had been experienced in demolition, concrete and electrical plant hire since 1997, bringing his significant hands on knowledge to bear in the design of the initial High Tip Dumper trucks.
Seeing a gap in the market for a product range that delivered full load performance across a full working day, Sean set about designing the type of machine that operators would like to use, and which he knew his clients needed.
Anne Butterly, CEO and Founder of Easydry
Ms Butterly is the CEO and Founder of Easydry. Anne's mission is to create a range of innovative, eco-friendly textiles to revolutionise industries that depend upon cotton, plastic and foil.  One of her most successful products is the Easydry disposable towel – a biodegradable / compostable towel that replaces outdated cotton and inefficient, traditional laundry.
The Easydry towel was launched fifteen years ago and has achieved coveted FSC Certification. Since then, the Easydry product range has expanded and Easydry has grown to have a presence in more than twenty-five countries and to save millions of gallons of water globally each year.
Patrick Buckley, Managing Director, EPS Group
Mr Buckley has over 25 years' experience working within the water sector in Ireland, the UK and Middle East. He has been a director and shareholder representative on the Group Board since 2008 and was appointed Deputy Managing Director in May 2012 and Managing Director in September 2016.
In 2012 / 2013 Patrick participated in a Leadership for Growth programme at IMD Switzerland supported by Enterprise Ireland. Patrick joined EPS in 1997
Niall Fay, Director, Grant Engineering 
Over 25 years' experience in manufacturing of industrial products in particular automotive parts, general engineering, heating and plumbing products.
Director of Grant Group of Companies (a Heating Solutions Provider)  responsible for Commercial and Operations of the Group employing over 400 people in Ireland, UK  and France.
Chairman of the board of Turmec (a Recycling Engineering Solutions provider) Previous chairman of the board of OFTEC (a Heating  Trade Association for UK and Ireland).
Currently a Director of the Heat Pump Association of Ireland (Heating Trade Association). Committee member of the IBEC midlands regional executive committee, Committee member of IMR's Robotics Executive Committee.
Member of the Steering Group for Advanced Manufacturing under the Midlands Regional Enterprise Plan.
Academic qualifications: BBS (Finance) Trinity College, MSc. (Manufacturing Systems Engineering) Queens University Belfast.
Cathy Bryce, Managing Director of Corporate, Institutional and Business Banking AIB
Before joining AIB in 1996, Cathy had a career in investment banking with Morgan Stanley and ABN AMRO.  In AIB, Cathy has held a range of leadership roles in debt Capital Markets, most recently leading the International Leveraged Finance business before joining the National Treasury Management Agency in 2018, where she was part of the executive management team as Director, NewERA and the National Development Finance Agency.
In 2019 she returned to AIB as Managing Director, Corporate, Institutional and Business Banking.  A business graduate of Trinity College Dublin and holds an MBA from INSEAD.
Catherine Moroney, Head of Business Banking Market, AIB 
Catherine is Head of Business Banking Market at AIB Bank.  She is also Chairman & Non-Executive Director of AIB Corporate Finance and is President of Dublin Chamber 2020/21 and a Board and Council Member of Dublin Chamber. Catherine is also a member of the Advisory Board of DCU Centre for Family Business, a Fellow of the Institute of Bankers, a founding member of LIFT, a leadership not-for-profit organisation and a former Non-Exec Director of Aviva Health.
Catherine is a graduate of UCD Business School (BComm Banking & Finance) and has attended Cranfield in the UK and the European Management Centre in Brussels. Catherine has spent her career in financial services across Corporate, Business, Treasury and Retail Banking, as well as leading teams in the development of Strategy, Products and large change programmes.
To view the original event page – CLICK HERE