Easydry Homepage - The Better Way to Dry
Easydry for Everyone
Shop the wide range of Easydry products designed for hairdressers, barbers, spa and beauty salons, gyms and the hospitality industry. Reduce your business costs, save time and become more sustainable. Browse through our eco towels, capes and gowns that come in a variety of sizes and colours.
Benefits of Switching to Easydry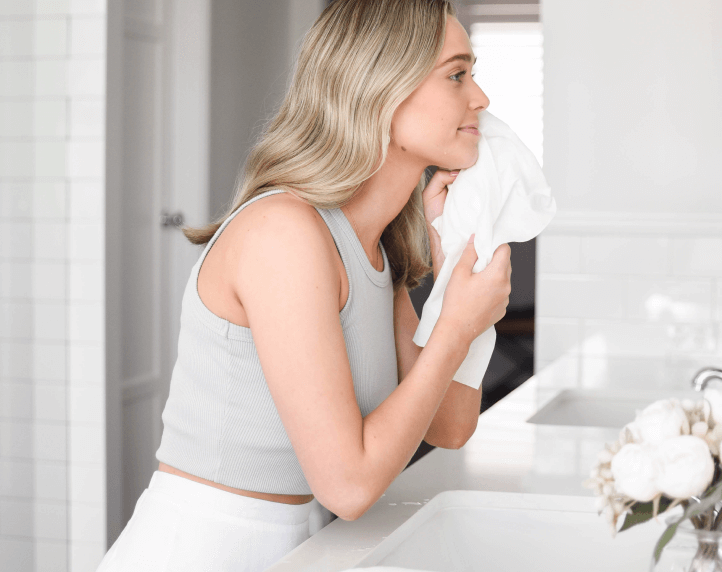 When you switch to Easydry single-use towels you can completely eliminate cotton towel laundry which reduces your electricity usage and carbon footprint. Additionally, you can reduce the water that is wasted by your washing machine. A typical salon wastes 60,000 litres of water each year on laundry alone. Easydry towels are 100% biodegradable, eliminating any negative effect to the environment. To improve durability, cotton towels are often mixed with synthetics and polyester that do not break down for thousands of years. When thrown out they end up in landfills, where they contribute to an endless list of damaging effects on the environment.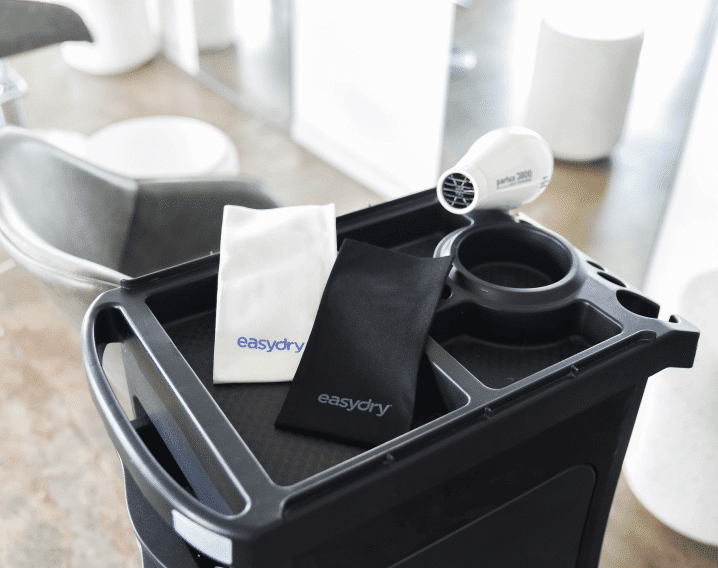 Save £0.22 every time you use an Easydry disposable towel. When you switch from cotton to Easydry disposable towels you eliminate all laundry costs. Escape the huge electricity bills associated with running your washing machines and dryers. Salons have slashed their electricity bill by up to 50% after switching. Save up to 87 hours per month on labour costs related to laundry duties such as gathering, washing, drying, folding and restocking cotton towels. Wave goodbye to hidden costs which include buying cotton towels and replacing worn out towels and endless supplies of detergents.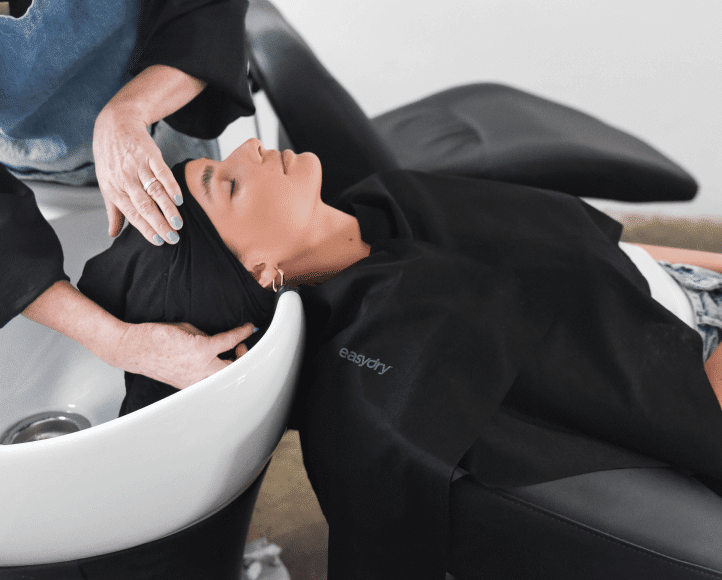 You can relax knowing you have a fresh supply of Easydry towels ready to go for your clients and forget about all the time wasted with laundry. On average, a 4-stylist salon spends 3 hours per day on laundry. End the daily grind of laundry and put this saved time towards a more productive use when you switch to Easydry. You can now take on more clients which means one thing… an increase in profits. You also have more time for training juniors, helping them to get qualified sooner.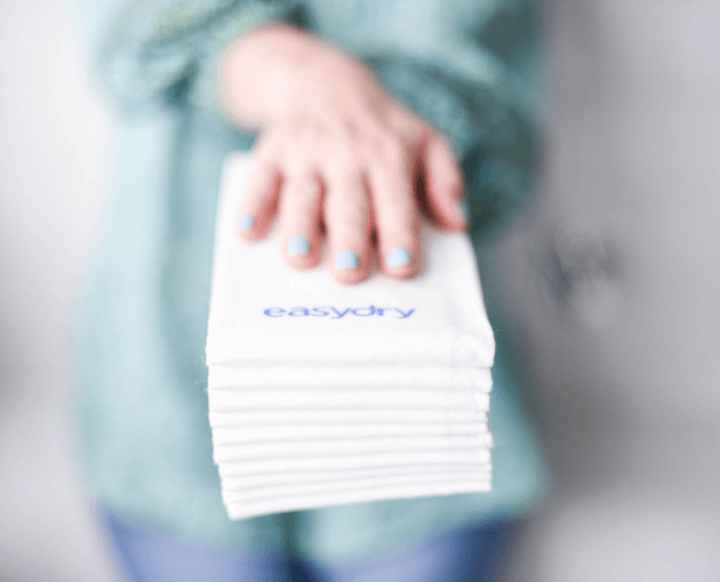 When you make the switch to Easydry disposables, there is no need to store bulky cotton towels anymore. Furthermore, you can now get rid of your washing machine and dryer.
This extra space opens up the possibility for:
Another styling station.
A revenue generating retail stand.
An additional backwash area.
Shop Top Sellers
What Our Customers Say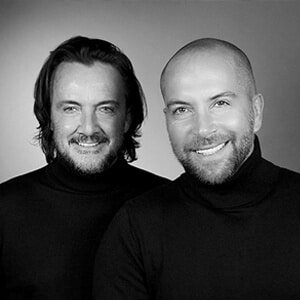 Gary Hooker & Michael Young
(Owners of Hooker & Young)
We have been using Easydry for over 10 years now and we absolutely love it. It's been a game changer for us. Our staff love it and our clients love the fact that we can offer them their own personal towel that is individual to them. Cotton towels now seem like a thing of the past. When I think back now to how the salon used to operate on a busy day, it's a weird thought. I can't imagine going back to worrying about having enough cotton towels for a busy day.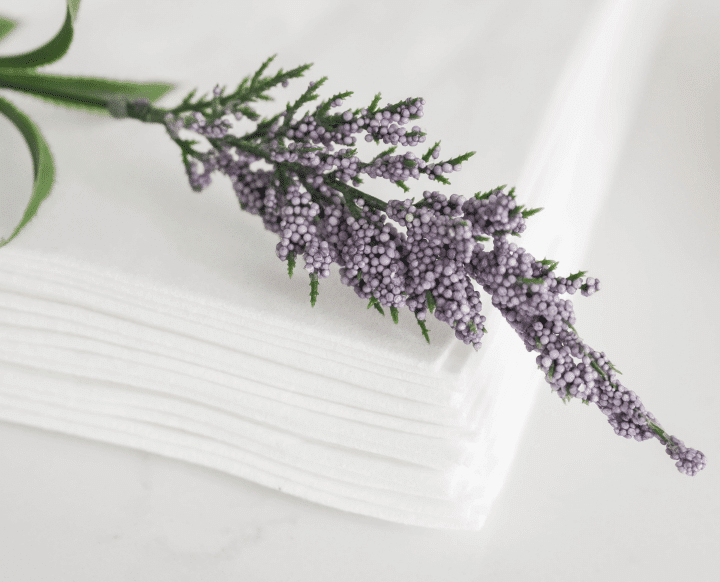 Easydry Founder and CEO, Anne Butterly, introduced the world's first eco-friendly disposable towel in 2003 to offer a more sustainable alternative to cotton towels. Easydry has established themselves as the reference-point for sustainable products and helped push the barriers of sustainability within the hairdressing, barber and beauty industries.
Easydry's commitment to sustainability throughout the past two decades has been recognised by achieving B Corp Certification in 2022.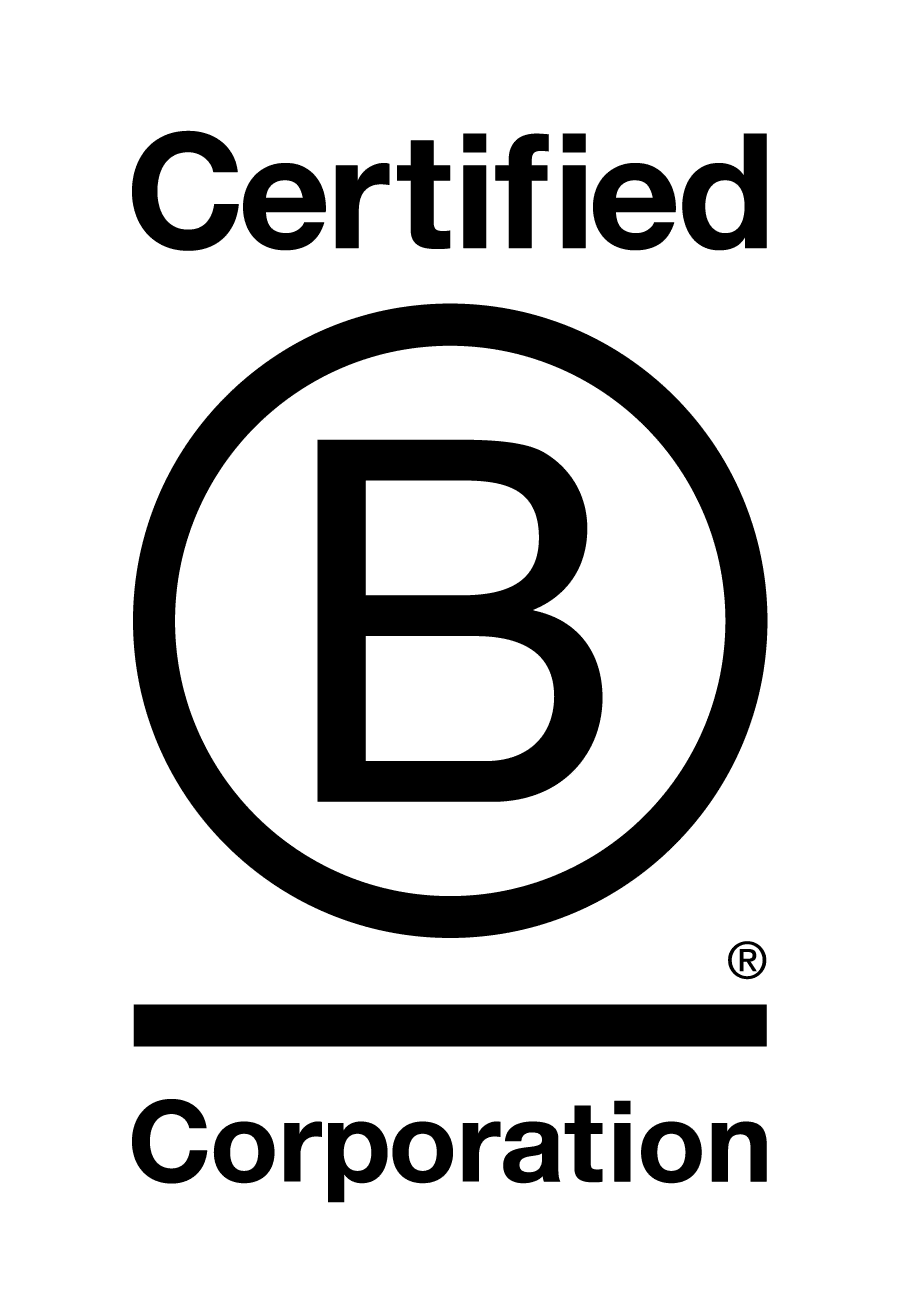 See our Products
Explore the extensive range of Easydry products designed for home, hairdressers, barbers, spa and beauty salons, gyms and businesses in the hospitality industry.