Easydry supports PHAB All Stars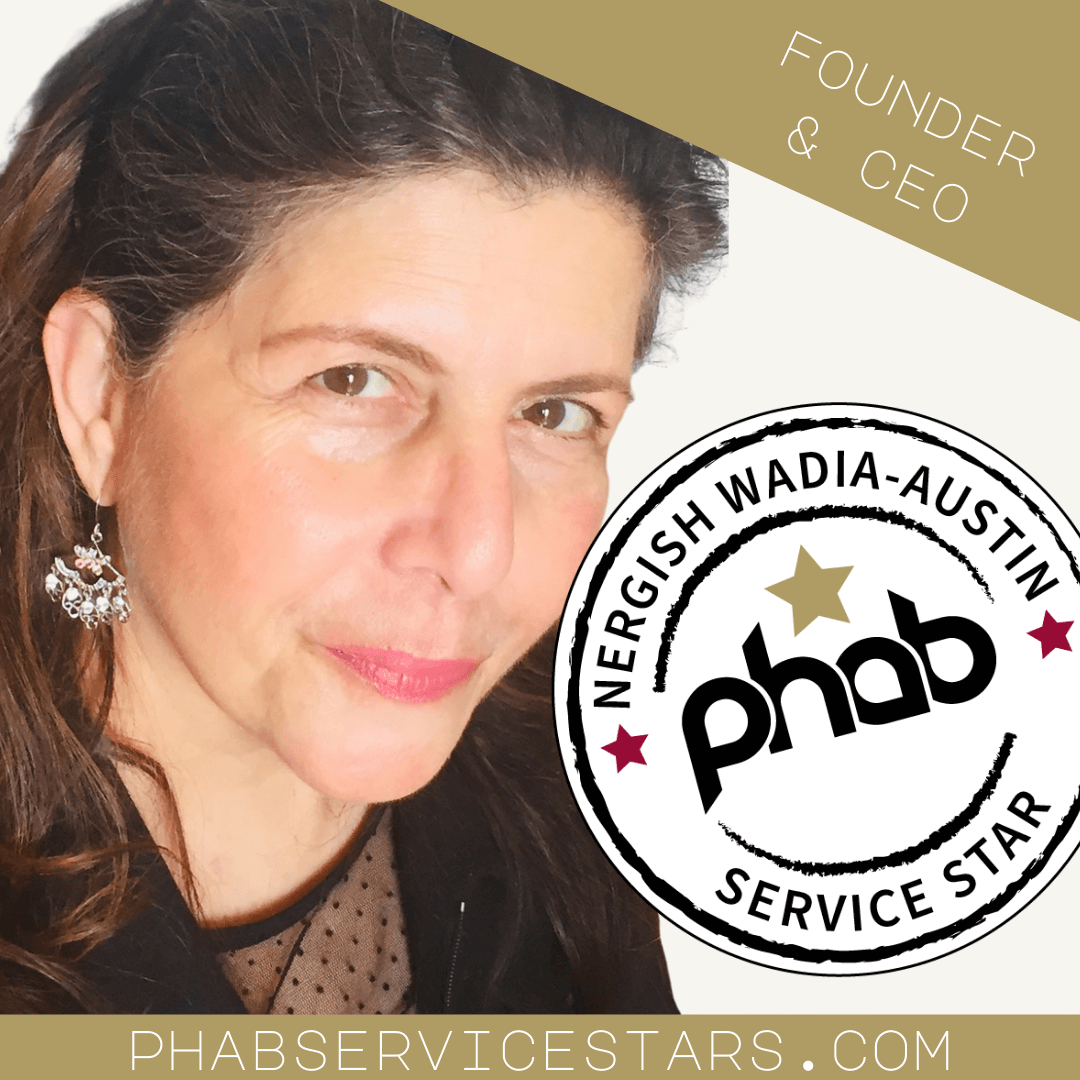 Easydry supports PHAB All Stars
Easydry supports PHAB All Stars. It is a performance-based hair and beauty standard. This standard was designed to recognise and support the very BEST Hairdressers, Barbers, Colourists, Beauty Therapists & Nail Technicians. The standard is available in the UK and Ireland.
Nergish Wadia-Austin, CEO and Founder of the PHAB Service Stars and Anne Butterly, Founder and CEO of Easydry have decided to work together in these tough times. They want to support performance and service excellence within the industry. These two have a shared belief in exceptional performance, great service, superior hygiene standards and environmental mindfulness. Their belief is that this will be what protects our industry going forward.
Easydry and PHAB Service Stars intend to contribute in a meaningful way to our Industry in order for businesses within it, to thrive!
Angela Byrne asks Nergish Wadia-Austin some questions about the PHAB Service Stars!
AB- So how do Hairdressers, Barbers, Colourists, Beauty Therapists & Nail Technicians in the UK and Ireland APPLY for their PHAB Service Stars?
NWA- It's simple, they go to www.phabservicestars.com and hit the apply now button and just follow the instructions.
AB- What PERFORMANCE NUMBERS will they have to be prepared with in terms of their information?
NWA-We request that professionals only apply with their actual results and NOT by estimating or guessing their numbers because we do ask for evidence.
The total number of customers they see per day.
How many of those purchased retail from them?
How many of those customer are returning/regular customers?
AB- What happens when someone DOESN'T QUALIFY?
NWA-In the event that they don't qualify, an email is sent out immediately to them, letting them know which areas they need to improve in and their application is frozen for 3 months. After improving in that area, they can reapply with evidence of improvement.
AB- What are the BENEFITS of someone qualifying for their PHAB Service Star?
NWA- They get a certificate, a personalised window sticker, a dedicated page on our website. This means customers can find them just by a postcode search  and book directly with them. Most importantly, they recieve a social media visuals pack to use on all their platforms. PHAB Service Stars supports their achievements throughout the year on all their social media platforms. When we have all areas of the UK and Ireland well represented, we then go to the consumer press. This is to let their followers know that to locate the very best salon professionals in hair and beauty, as identified by Industry experts. We encourage them to seek out PHAB Service Star holders!
AB- You mentioned the very best as identified by INDUSTRY EXPERTS?
NWA- The PHAB Service Stars criteria was designed by me with the help of Industry experts. It is also guided by our Advisory Board Members consisting of industry and non industry experts!
Easydry and PHAB Service Stars
The synergy between Easydry and PHAB Service Stars became obvious. This was because we were the only standard in the hair and beauty industry that requires applicants to select their HYGIENE PRACTICES and their ENVIRONMENTAL PROTECTION PRACTICES as part of their criteria.
Hence the collaboration.
We look forward to working together closely in 2021!
Thank you Easydry for your support of the PHAB Service Stars!
Useful Links
To learn more about PHAB, click HERE.
Or to shop the Easydry range, click HERE.