Easydry featured in BBA Barber Digest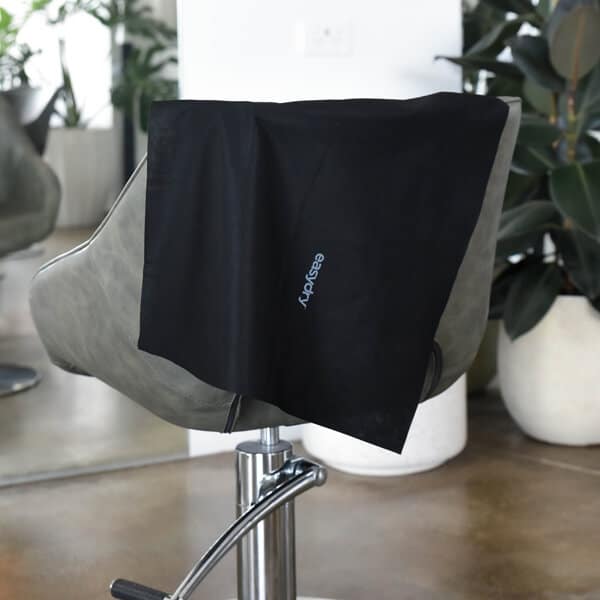 Easydry featured in BBA Barber Digest
Easydry featured in BBA Barber Digest! We are delighted to be part of the British Barber Association (BBA) Barber Digest for our hygienic, sustainable PPE!
Easydry – The Safer Way to Dry
Businesses around the globe are pre-occupied with hygiene and are concerned with offering their clients the best and safest appointment. Easydry is celebrating 15 years since the launch of its' very first hygienic, eco-friendly towel. CEO and Founder, Anne Butterly, always listens to her customers. She explains: "I always listen to feedback over the past few difficult months, I clearly heard that barbers and salons need and want products that are both hygienic and eco-friendly."
Easydry 100% Compostable Long Black Gown
As part of the Easydry anniversary celebrations, Easydry is delighted announce that they have an exciting new product to launch. The newest product in the Easydry family is the Easydry 100% Compostable Long Black Gown! Easydry believes that there will be an expectation and need for disposable gowns in barbers and salons for a minimum of 12 months if not longer.
Features and benefits:
Full-length black gown, providing protection for the guest and the stylist.
For any service – all that is needed 1 Easydry gown and 1 towel!
The material is very soft and sits well on the client – giving them a comfortable and hygienic salon experience.
The gown is 100% compostable and OK Compost certified.
The gowns are packed in bags of 30 with 10 bags per carton = 300 gowns per outer carton.
Easydry Thermal Towel
This product is made from hygiene grade fibre and as it is single-use, is it the most hygienic hot shave towel on the market. Thicker than the usual Easydry towel and with a beautiful texture, the product has been designed to be heated or chilled. It can be used in a microwave, caddy or fridge. Pristine white and measuring 43 cm x 43 cm, it is the ideal disposable hot shave towel.
Easydry Short / Barber Towel
This incredibly popular product is ideal for barbers. It comes in vibrant red, midnight black or snow white and measures 30x60cm which is the perfect size for barbers. It comes in quantities of 1800, 900 or you buy a small quantity of just 300 Short Towels to try them out. Made from the same hygiene-grade fibre as the rest of the Easydry towel range, this product is the hygienic alternative to multi-user cotton towels.
Easydry Small / Hand Towel
The baby of the Easydry family measures just 20cm x 20cm. Heat or chill and use as a cold compress at the end of a hot shave service. Or it makes a great hygienic hand towel for clients or staff. This towel is 100% compostable and FSC certified. It comes in large boxes of 5200 or you can buy the minimum order quantity of 6 bags of 200 towels. Compact, convenient and hygienic – what every business needs at the moment!
To order from this exciting Easydry PPE range, please email us today. We anticipate that these products will be extremely popular so please order early to avoid disappointment. To order, email info@easydry.com or order online www.easydry.com
Useful Links
To learn more about the BBA, click HERE.
BBA Barber Digest, click HERE.
Shop the Easydry range, click HERE.
Easydry featured in BBA Barber Digest