Easydry Case Study with Ken Picton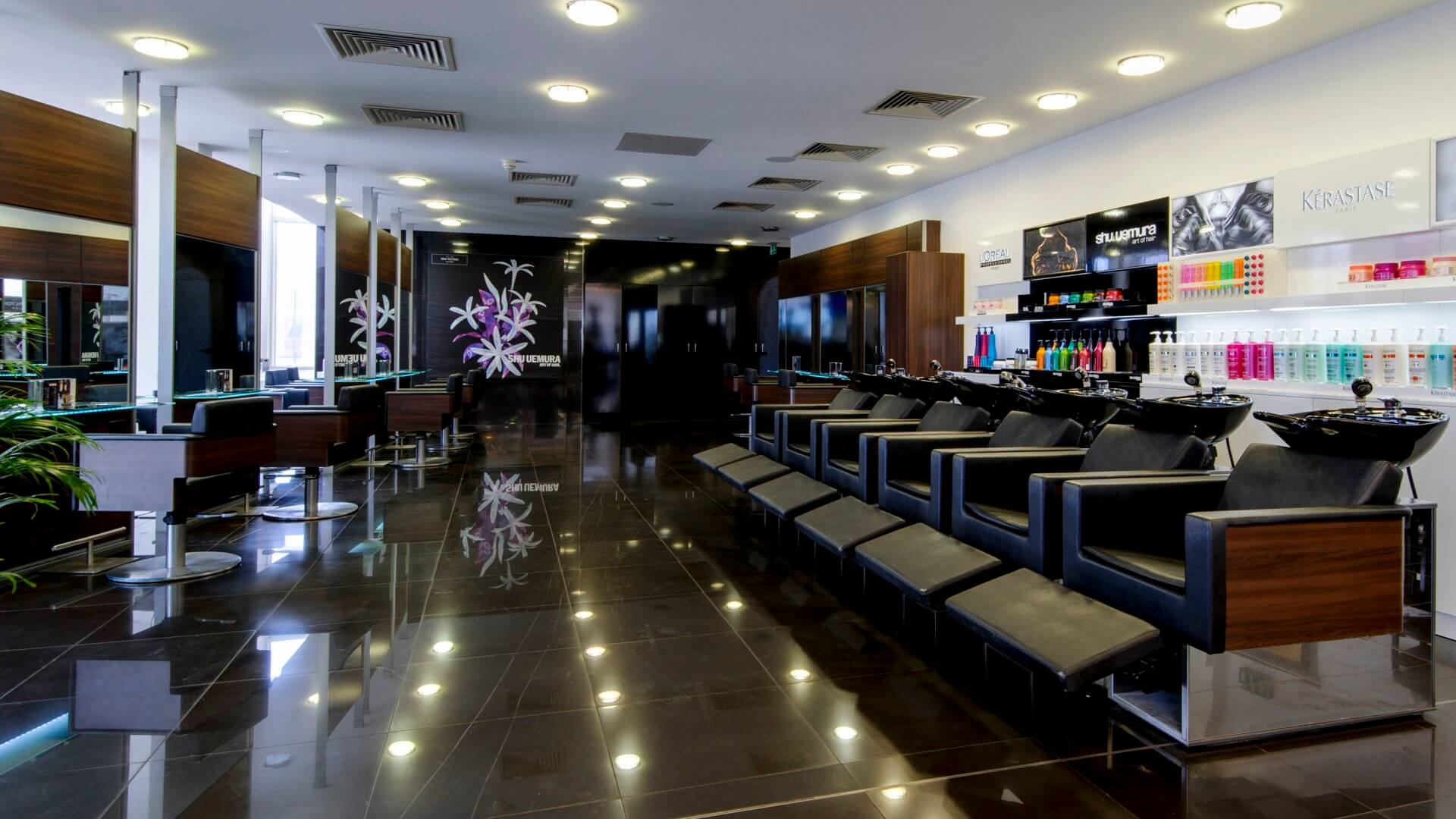 Easydry Case Study with Ken Picton
Easydry loves to share case studies featuring salons that we love. One of these is the Ken Picton Salon and the industry legend himself, Ken Picton. Ken met Easydry CEO Anne Butterly and her General Manager Angela Byrne a number of years ago at the Fellowship For British Hairdressing Annual Luncheon and Awards. Since then, Ken has been a strong advocate for our sustainable products.
Ken Picton Introduction
Ken Picton opened his first salon at the young age of 21 and is now owner and creative director of the eponymous Ken Picton salon in Cardiff. He has always been a great supporter of the Fellowship for British Hairdressing. He was even appointed President for The Fellowship back in 2019.
To learn more about The Fellowship For British Hairdressing, click HERE.
Ken is well known for spending time encouraging greater industry diversity and paving the way for the next generation of talent. His celebrity client list spans presenters, actresses and sports heroes. It is said to include the likes of Catherine Tate, Ruth Jones and the Welsh rugby team.
Introduction to the Ken Picton Salon
As the Ken Picton website says: "welcome to Wales' premiere award-winning salon". The salon is based in the Cardiff Bay area of the Welsh capital.  It is a luxurious, modern environment with the most highly-skilled team of professionals to look after you. As they say, "time here is time you can relish". Ken and his colourists and stylists are gifted at making their clients feel and look fantastic.
The Salon has a deservedly great reputation for excellence as has won the following accolades:
The winners of British Hairdressing Salon of the Year,
twice winner of Salon of the Year by the Fellowship for British Hairdressing,
winners of Wales & Southwest Hairdresser of the Year and
British Colourist of the Year.
Such success is built on the principles of academy training, attention to detail and a strong work ethic that embraces the concept of having fun and making friends along the way.
Why did you make the easy switch to Easydry for your salon?
It was a case of efficiencies; a question of scale. We either took on a full-time member of staff to oversee the constant conveyer belt of washing and drying towels or we went back to disposables. It was one of those decisions that is made for you. And when it came to which disposable towel, there was no contest. Easydry is the only manufacturer that can guarantee a perfect towel every time.
I had previously bought an industrial sized washing machine and two industrial sized tumble dryers and they were on solidly during the day to ensure we had a clean supply of towels. That meant we'd often have two or three assistants in the room, with that noise and heat, sitting on stools folding towels. It's such a relief to now have Easydry.
Our aim is to emulate the luxury of a first-class airport lounge where the client feels super-special and excited about the journey they are embarking upon. Easydry, with its promise of absolute comfort and hygiene, reinforces that at every step.
Why do you use Easydry on location or doing session work?
For years now Easydry has been an essential bit of my kit. Its fabulous towels are effective, light and compact and they stop me worrying about bulky cotton towels when I'm on the road, in the studio or on location. Seriously, why would any session stylist or educator use anything else?
Why have you stayed loyal to Easydry?
I was always hugely impressed by Easydry. It fits perfectly with our reputation as a prestigious, destination salon. We offer the best in luxury service, with hour-long appointments and the mind-set "respect the client above all". Easydry offers the most hygienic, sustainable towelling system in the world and with its consistently superb quality finish, it lives up to my and my clients' high expectations.'
I'd been using Easydry for years whenever I did session work so when the other towel makers, those who have come on the scene over the past couple of years, ever sent me samples I was able to compare. Over and over, the others just didn't match up to Easydry. The quality was inconsistent and they weren't nearly as absorbent as Easydry.
Easydry has a superior feel. The fabric is so smooth. If there were any flaws, you'd see them right away. But there never are. Every towel is so neatly folded, they can be stored on shelves in sight of clients.
Dealing with Easydry is so simple. I have a running order week-to-week so I don't have to overstock and the quality is consistent. It doesn't dip erratically between orders. They are always beautifully soft, absorbent and perfectly folded.
Which Easydry products do you use?
The sense of luxury that the soft, light Easydry hand towels exude matches the same values we aim for at all times and fit with the first-class airport lounge ideal. We use Easydry in our washrooms and our beauty rooms. They are so much softer and absorbent than anything else on the market.
We use the black towel across all hair departments. We believe luxury is more than design or décor; true luxury is a state of mind, a sensory experience, a way of thinking. It had to be black towels.
With so many male clients, it made huge sense for us to introduce the short hair towel as it is more cost-effective and uses fewer resources, which is better for the planet and my profits. We use white short and black regular towels so they are easy to distinguish.
What benefits have you seen?
Easydry towels look so fabulous on the shelf; they sit well with our brand so I've reintroduced this beautiful walnut cabinet that I bought for the salon as towel storage. We fill up this and the area by the basins, and as the basin towels are used we stock up from the cabinet. It looks good, makes it easy to monitor use and it saves assistants taking the long walk all the way to the back of our 6,500sq ft salon to get clean towels from the stock room. It's a really efficient system.
Easydry works with us to monitor towel usage, which means they call to remind when we need to reorder. It is so simple and straightforward and we never run out of towels.
Shop the Easydry Regular Hair Towel, click HERE.
Shop the Easydry Short Hair Towel, click HERE.
Shop the Easydry Small Hand towels, click HERE.
How has Easydry Benefited your colour department?
We smartened up the colour department so that is as elegantly beautiful and efficient as the rest of the salon by making one simple switch – we brought in Easydry technical capes. No smears, no leaks, no mess. Yet stylish and professional – the total hero product.
Shop the Easydry Shoulder Cape, click HERE.
What do your clients think?
When I first took on Easydry around 2008, there was less interest among clients in sustainability, but now it is huge. I was surprised to discover, following my recent switch back to Easydry, that the majority of my clients care deeply that I've adopted the most eco-friendly system for my salon.
 We epitomise the very best that hairdressing can offer the client, including the highest levels of hygiene. We never skimped on towel hygiene before, every client got a clean towel every appointment, but with Easydry there is no compromise. The towels are not just clean, but have never been used before. You can't get more hygienic than that. Our clients expect nothing less.
My clients are totally onside with Easydry. They expect a premium service at Ken Picton, and with Easydry they get it.
Conclusion
We love to share case studies featuring salons that we love and admire. One of these is the Ken Picton Salon and the industry legend himself, Ken Picton. We are delighted to share his words, photos of his salon and some of his collections with you.
Useful Links: