Easydry Congratulates L'Oreal Colour Trophy Ireland 2022 Winners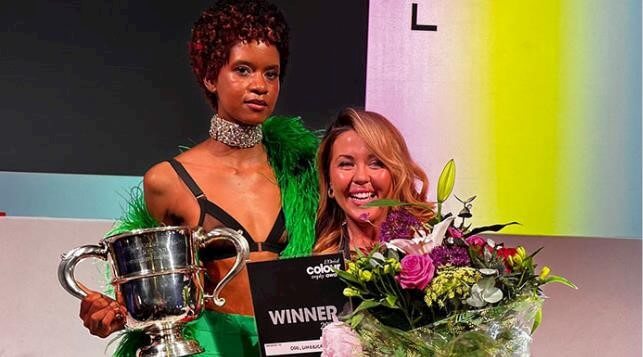 Easydry Congratulates L'Oréal Colour Trophy Ireland 2022 Winners
Easydry Congratulates L'Oreal Colour Trophy Ireland 2022 Winners! The L'Oréal Colour Trophy Ireland Grand Final is a fantastic event in the Irish hairdressing calendar. This year, it took place in the Mansion House in Dublin on 20 June hosted. Presenter Jennifer Zamparelli hosted the event.
Hundreds of top Irish stylists and their guests attended to compete and to enjoy a fabulous night of hairdressing.  Originally launched in the UK in 1954 , the first L'Oréal Colour Trophy competition in Ireland was held way back in 1966. The L'Oréal mission for in 2022 is 'to uncover talent from all corners of the Ireland'.
L'Oréal Colour Trophy Ireland Awards
Each year there is a judging panel which consists of industry experts. This year, the judging panel included Sally Brooks, Alan Edwards, Paul Dennison, Nathan Walker and Adam Reed.
In addition to this star-studded line-up, the evening featuring the 'Pathways' show from Darren and Jackie Ambrose ahead of the awards announcements.
Finally, Béatrice Dautzenberg, managing director, and David O'Brien, market director, L'Oréal Professional Products Division UK and Ireland announced the winners.
So who were the winners on the night?
In conclusion, we were delighted to see so many of our customers recognised at such a high level! Congratulations to all that were involved.
Useful Links:
To read more about the awards, click HERE:
If you would like to read more about the awards on Professional Beauty, click HERE
Or to shop the Easydry range, click HERE.