Salon
Easydry for Salons
Easydry products are designed to help your salon improve the way it operates by reducing costs, saving time and becoming more sustainable. Many leaders in the hairdressing industry have introduced Easydry products into their salons and have reaped the benefits. Explore our extensive range of eco towels, capes and gowns that come in a variety of sizes to suit different salon applications, including, drying hair of all lengths and protecting guests during colour work.
Featured Products for Salons
What Our Customers Say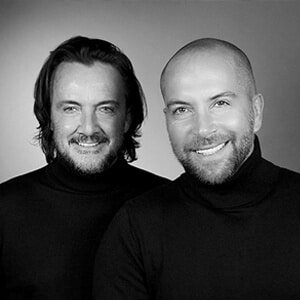 Gary Hooker & Michael Young
(Owners of Hooker & Young)
We have been using Easydry for over 10 years now and we absolutely love it. It's been a game changer for us. Our staff love it and our clients love the fact that we can offer them their own personal towel that is individual to them. Cotton towels now seem like a thing of the past. When I think back now to how the salon used to operate on a busy day, it's a weird thought. I can't imagine going back to worrying about having enough cotton towels for a busy day.