Easydry Participates In Coutts Co B Corp Month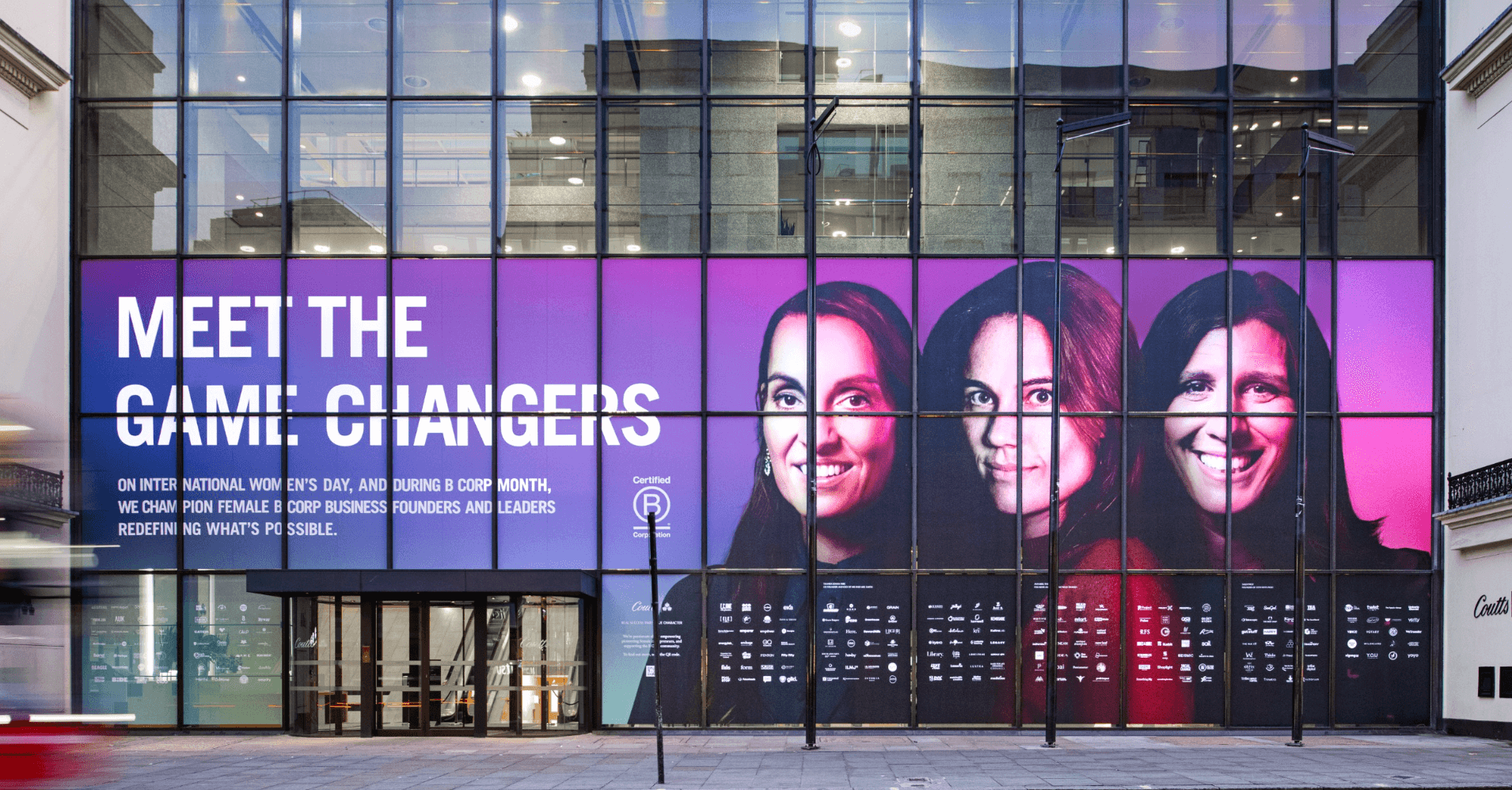 Easydry Participates In Coutts Co B Corp Month! March is B Corp Month, and the celebration is even more special as it coincides with International Women's Day. Coutts & Co. ran a 'B Corp Month x International Women's Day' campaign. They launched this campaign to bring together trailblazing entrepreneurial women. As an illustration, as part of this campaign, they displayed the Easydry logo in Coutts HQ's window. The windown display included other female leaders logos within the B Corp community. This wonderful display was available to view at at 440 Strand, London, WC2R 0QS.
Sustainability
Easydry introduced the world's first eco-friendly disposable towel almost 20 years ago when the company was founded. Founder and CEO, Anne Butterly, placed sustainability at the heart of Easydry. She had a mission to introduce an easy to implement practice that would allow business across multiple industries become more sustainable. Sustainability has always been a crucial component of what Easydry does.
B Corporations
Easydry's commitment to sustainability throughout the past two decades was recognised by achieving B Corp Certification in 2022. B Corps have proven that they meet the highest standards of social and environmental performance, transparency, and accountability. The team at Easydry joined the B Corp community of over 4,000 businesses around the world. This community includes companies that span over 150 industries and more than 70 countries. Thousands of companies around the world apply for B Corp certification each year. However, only a select few make it through the vigorous assessment and verification process. We at Easydry, are very proud to be one of them.
International Women's Day
International Women's Day is an important occasion for Easydry. The day offers an opportunity to acknowledge the significant contributions of Easydry founder and CEO, Anne Butterly, and all of the women worldwide to the hairdressing industry. It is also a reminder of the challenges that women still face in the workplace, including gender inequality, pay gaps, and lack of representation in leadership roles. Easydry is committed to leading by example and inspiring a more inclusive and supportive environment for women. In the meantime, International Women's provides an opportunity to raise awareness of these issues and work towards positive change for women everywhere.
Easydry Participates In Coutts Co B Corp Month
With all of this in mind, Anne Butterly and Easydry were delighted to be asked to take part in this Coutts & Co. 'B Corp Month x International Women's Day' campaign.
To learn more about Coutts & Co and this incredible campaign for International Womens Day, Click HERE.
Or, to learn more about International Womens Day, click HERE.
Finally, to view more Easydry blogs, click HERE.