Easydry supports Haircuts4Homeless charity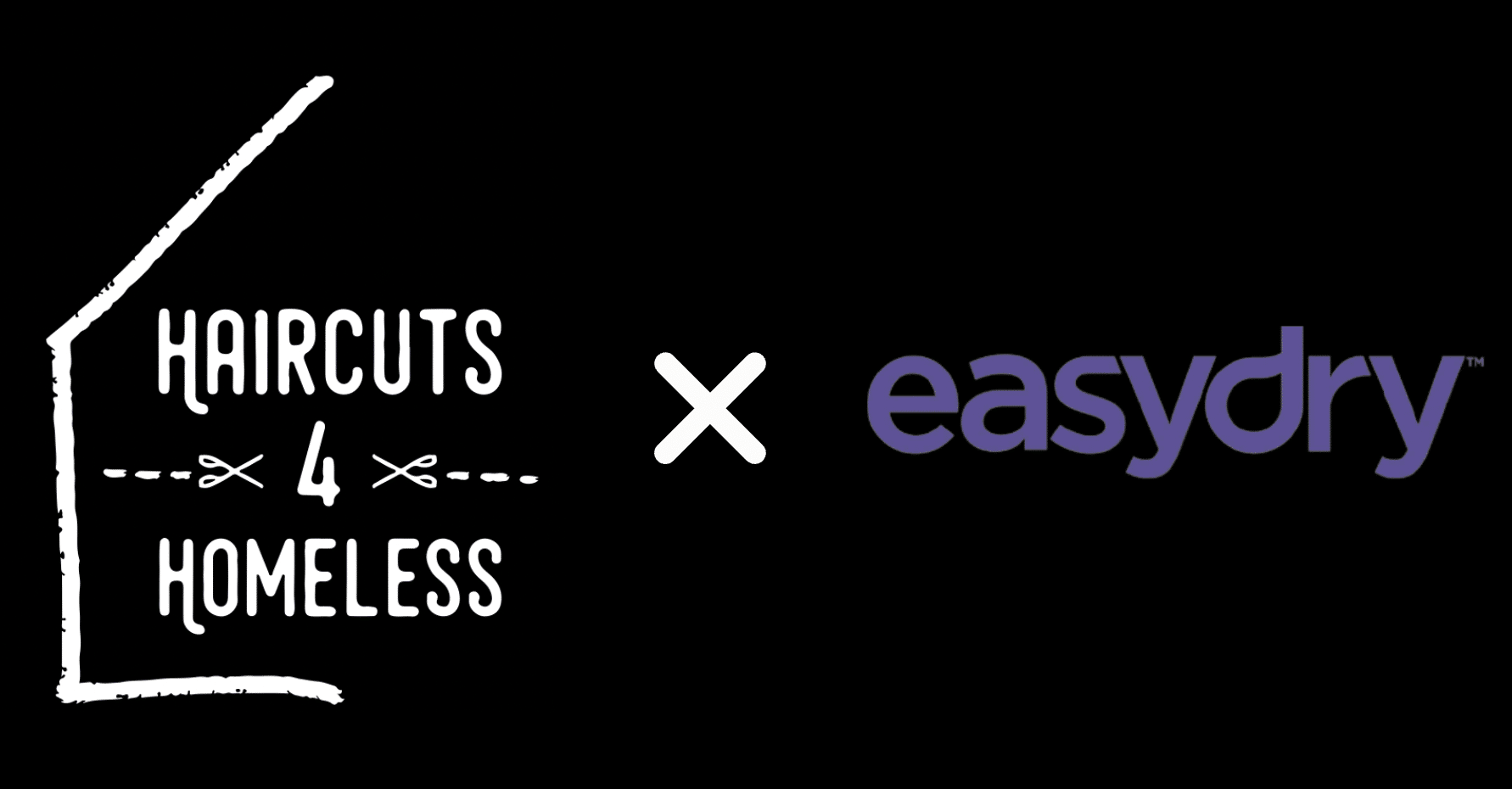 Easydry is proud to support the charity Haircuts4Homeless by providing them with eco-friendly hairdressing disposable towels.  Haircuts4Homeless is a UK-based charity set up by veteran hairdresser Stewart Roberts. The charity provides free haircuts to people who are homeless. This service not only helps people look and feel better, but it also helps to improve their self-esteem and confidence. One of people's basic rights is for them to feel good about themselves and Haircuts4Homeless gives that to people. The charity operates in various cities across the UK and Ireland. They rely on volunteers and donations to continue their work.
Easydry and Haircuts4Homeless
Easydry's disposable towels are a perfect fit for Haircuts4Homeless. They are single-use, which means that there is no risk of cross-contamination between clients. This is particularly important for Haircuts4Homeless, as many of their clients may have health conditions or weakened immune systems. This is a significant benefit for the charity, as traditional cotton towels are a lot less hygienic. Additionally, Haircuts4Homeless save on costs by using Easydry disposable towels. Reduced cotton towel laundry expenses such as electricity bills, water bills and washing detergents, helps the charity focus more of its funds on their main objective.
Easydry recognises the importance of supporting charities like Haircuts4Homeless that make a positive impact on society. Anne Butterly and the team at Easdry hope that their contribution will help them to continue their important work. They all strongly believe that it improves the lives of the thousands of homeless people around the UK and Ireland
Have a Postive Impact on Society
Easydry's support of Haircuts4Homeless is an excellent example of how businesses can make a positive impact on society and the environment. By providing eco-friendly disposable towels, Easydry is helping to improve hygiene standards while also reducing the charity's carbon footprint. This is a win-win situation for everyone involved, and Easydry hopes to inspire other businesses to follow their lead and support charities that make a positive impact on society.
To learn more about Haircuts4Homeless – click HERE.
Or to read more blogs from Easydry, click HERE.